Slimmer Summer Fitness Challenge
Discover the Diet and Workout Program that will strip fat off your belly and get you toned up for the summer season!
Get in the best shape of your life with 4 fun workouts a week and a simple eating plan that will rev up your metabolism and have you feeling amazing!
Here at Training By Tye in Rancho Cucamonga we have worked hard to dial in a program that will help you get in the stellar shape without sacrificing your entire life. We won't ask for hours upon hours of boring exercise and you won't have to count calories or starve yourself.   As a matter of fact most participants tell me its way too much food!
Having to put on that swimsuit for the first time of the year is a horrifying experience for many!
At TBT small group personal training we don't want you to have to feel that way! We want you to be excited to put on that swimsuit and strut your stuff around the pool, out at the beach or river. It is time that you were proud of your body and it is time you got the results that you deserve.
If you are eager to look your very best come Independence Day we want to invite you into the Training By Tye special Slimmer Summer Challenge!
These People Know The Way!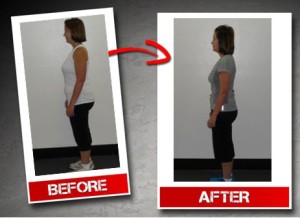 The great news is that you can have all this and more when you take part in our Slimmer Summer Challenge.

The Training By Tye challenge will take place from May 16th through June 25th , 6 weeks of training, nutrition and coaching to get you in amazing shape for the official kick off of summer.
If you're ready for a change and live or work in Rancho Cucamonga or the surrounding cities of Upland and Ontario, you need to do this 6 week fitness challenge.
The challenge isn't so much about weight loss, as it is resetting your body's metabolism to help get you looking your best! While weight loss will certainly be a part of the program for many people, we don't just want to focus on the weight. We want to focus on looking great and feeling great!
With the TBT Slimmer Summer Challenge you get:
4 workouts per week in our Metabolic Resistance Training Program
Complete and simple nutrition plan
Fun and healthy recipes that fit your lifestyle
Coaching from your personal accountability coach and the group
And Oh so much more!
This program is designed to get the everyday, working person into the best shape of their life while eating real food in just 6 weeks. We GUARANTEE that if you follow the plan, put in the effort and listen to our coaches that you will get the results you want.
We are only opening up a few spots for this program. It doesn't matter if you are a beginner or if you already "eat pretty healthy" and have been training for years.
A few dozen people have already test driven this program before:


If you are ready to make some serious changes to your body by following our super effective, nutrition and training program we are ready to work with you! The only results that are unattainable are those that you aren't willing to do the work for.
The Training By Tye Slimmer Summer Fitness Challenge starts on May 16th and runs through June 25th. We will have our official kick off meeting on Saturday May 14 th to get everyone prepared for their first week.
We are only taking 20 people into this coaching program though! The amount of time and energy it will take our TBT coaches to ensure that we get fantastic results requires us to limit the participation. If you are ready to make the most incredible changes of your life then you should register now.
How much does it cost?
This program could easily run for $399 with everything that we are giving away. It would be well worth that investment as well, but we don't want price to be a limiting factor for you!
For only $199 for 4 days of Metabolic Training each week during the 6 weeks for non-members you can take part in Slimmer Summer Fitness Challenge. Or for current Tyetans only an additional $50 to your current membership.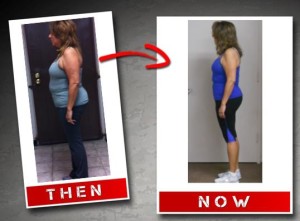 But, wait! We have more….
Not only will you be getting the coaching, the accountability and the nutrition, but we are throwing in bonus at home workouts that you can do to accelerate your results and tone up those trouble areas. All the at home workouts are 8 minutes or less!
Calorie Crushing Cardio Workouts
Toned and Tight Arms Workouts
Washboard Abs Workouts
Lean and Mean Butt and Thigh Workout
Don't dealy to "think it over a little while" and let YOUR spot get taken in the Training By Tye Slimmer Summer Fitness Challenge. If you follow the program and don't get the results you want we will give you 100% of your money back!
All you have to do is fill out the form by clickening the button below to get registered today! Grab Your Spot In The Slimmer Summer Challenge NOW!