Rancho Cucamonga's #1 Certified Metabolic Trainer
My name is Tye and I created a Rancho Cucamonga fitness training business that gives parents the ability to run with and keep up with their children. Really it's a place for all people to find confidence in relationships, life and health.
When I was a kid, my sister and I played all kinds of sports. Between the two of us we covered basketball, cheerleading, gymnastics, soccer, softball, and volleyball (not to mention powder puff football in high school; do they still do that?).The fact that we were active is not why I became a personal trainer in Rancho Cucamonga, the real reason I began this company is because my parents were there every step of the way.??
My folks both were active with my sister and I. They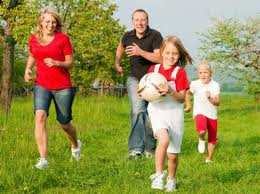 didn't just go to the games, mom would be jumping up and down and (embarrassingly) cheering and running up and down the sidelines. At the time I was not a fan, but as I think back, nobody else's parents could even get out of a chair faster than my mom could scoot up and down the sideline shouting accolades.
My dad used to take my friends and me to the park and play basketball with us, going up and down the court all day. So many people cannot even get up and down the aisle at the grocery store let alone play outdoors.
That's why I had to create Training By Tye!