Tyetan Of The Month Faith
Training By Tye in Rancho Cucamonga presents our TYETAN Of The Month
Each month we will select a member that is consistently hard working and a valued team member who has demonstrated what it means to be a Tyetan.

Tell us about yourself.
My name is Faith, I live in Alta Loma and I work at Pioneer Jr High in Upland.
What were things like for you before joining Training By Tye?
Before joining I would sleep. A lot.  I was always tired and didn't do anything but zone out on the couch after work. I was constantly snacking on anything and everything without so much as a second thought.  I had a lot of things going on, but nothing I wanted to deal with.
So why did you join TBT?
I actually heard about Training By Tye from a friend at work who mentioned it to me out of the blue. There were some major changes happening in my life and I took that innocent mention as a sign of more change that I needed and deep down knew I wanted.  I went in knowing that just moving and doing something was going to be good for me.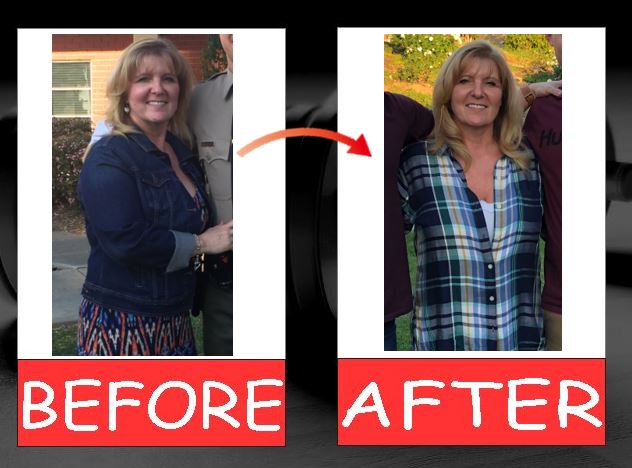 Think back to your first few days, what was your impression of Training By Tye and your experience?
I remember thinking I liked  atmosphere and the small session sizes.  It was not a terrifying place with a bunch of crazy equipment I wouldn't know how to use. As far as the workouts, I had quite the awakening of how out of shape and as Tye would say "less strong" I really was.  Overall the experience is super comfortable; I love the music and how Tye takes the time, both then and now, to show you the correct way to do the exercises.
What tools have benefited you most while training?
The main tool I use now is most definitely the nutrition information from the challenge. That challenge has taught me not only to be more conscious of what I am putting in my mouth but also how to eat eat right. It's astonishing to believe that in my 52 years of life I never actually took the time to learn how to eat right! Thankfully Tye made it very simple.
What would you say is unique or different at Training By Tye  from things you've done before?
The absolute main difference is our Fearless Leader Tye. A regular gym is so intimidating with all that equipment, not only do you not know how to use the machines there are so many people there watching you. Tye is involved in our workouts, making sure we know what to do and how to do it, you can tell she really cares about each and every one of us.  She is always checking to make sure the exercises are done properly, if we are progressing in weight lifted, leveling up our health and fitness, and if we are accomplishing our goals.
The challenges that are offered are totally optional, that's pretty unique. Other programs don't offer such challenges nor do they give the encouragement to stick with the program.  TBT is tops in this department.
What results and benefits have you experienced thus far?
For starters I feel so much better about myself since becoming a Tyetan and I'm sure that has a lot to do with my energy levels. I come home from work with energy to accomplish my daily tasks and I sleep MUCH better now.
When I first started my only goal was to get to my training session one day at a time and in the first month I did just that. I made it to every session and noticed I was getting stronger and feeling better.
Second month I was down only about 2 pounds but I wasn't trying to lose weight yet. Moving into the third month I was ready to not only feel better but to have the body that matched. That's when I decided to sign up for the 6 week challenge with nutrition accountability and I was able to lose almost 15 pounds!
Since then my mindset has changed so drastically from welcoming distractions that take me away from the gym to making my gym sessions a priority. I have even moved hair appointments to get here, every lady out there knows that means business 🙂
What would you say to anyone looking at joining Training By Tye?
I would 100% encourage anybody looking for a place to get fit to come in and not put it off. The camaraderie and encouragement that is given from both Tye and your fellow Tyetans is simply priceless. Programs, workouts, encouragement, friendships, and Tye's entertainment what more do you need?  Just do it.

If you too would like to find yourself again just like Faith is doing then click the button above to test drive Training By Tye. We will contact you and set you up for success.