How to

Boost

Your Metabolism and

Melt

More Fat with Kettlebells — The #1 Tool for Strength, Conditioning and Flexibility
The 90 minute Training By Tye Kettlebell Workshop Gives You A Crash Course in Advanced Skills… Ignites New Fitness Opportunities… And Will Show You How to Transforms Your Physique Into A

Lean Fat Burning Machine
The 90 minute Training By Tye Workshop will lead you step by step through fundamental  and advanced Kettlebell skills for only $25.  After proper instruction not only will we go through a workout we will also discuss how to set up your own kettlebell workout. Kettlebells provide you a dynamic new way to effectively retrain your body to reclaim its natural ability to move with elegance, strength, power and speed.
Added benefits often include: improved endurance, a reduction or removal of pain, greater energy and a radically improved sense of overall well being.
Kettlebells helps puts the joy back into your workouts—when injury, imbalances, aging or other setbacks have made "working out" a painful struggle rather than a natural source of pleasure.
Trainees who incorporate advanced kettlebell exercises into their programs have seen undeniable gains in strength—and loss of body fat! Kettlebells have opened up whole new way of training success.
In fact, those who embraced the kettlebells have an uncanny ability to rehab injuries—in particular, back and shoulder injuries. Register today for the 90 minute Kettlebell Workshop on Wednesday April 24, 2013 call 909-265-3491.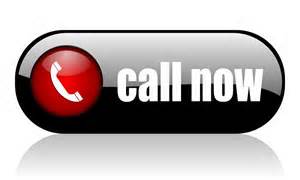 Master the #1 cutting edge strength and conditioning system

Kettlebell Training Burns Tons of Calories and Boosts Metabolism For Hours, Even Days!  You'll Drop Weight Like Never Before!!

  Kettlebell Training Produces Strength at Extreme Ranges of Motion

 Kettlebell Training Exposes Your Weaknesses & Corrects Imbalances

  Kettlebell Training Creates Strong Yet Flexible Joint Structures

 Kettlebell Training Has Endless Exercise Variations with Just One Affordable Tool

  Kettlebell Training Teaches Your Body How to Absorb Force and Redirect It – Injuries Will Become a Thing of the Past!

Kettlebell Training Teachers Your Body How to Contend With a Constantly Changing Center of Gravity – Improve Life Function!

  Kettlebell Training Improves Your Cardiovascular Fitness

  Kettlebell Training Allows You To Never Miss Your Workout – Some Workouts Only Take 4 Minutes!

"Now's Your Chance to Learn How to Use This Incredible Exercise Tool and Discover the Beautiful, Healthy and Fit Body Inside You!"
For Just $25 Join Us on April 24, 2013 from 6:30pm to 8:00pm for an exciting and informative Kettlebell Training Workshop.
Space Is Limited to the First 8.  Reserve Your Spot Today Before It's Gone… 
 Register today for the 90 min KB Workshop on Wednesday April 24, 2013 call 909-265-3491.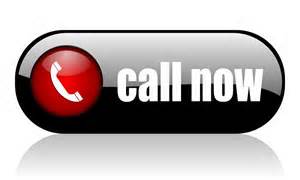 Receive personal attention and hands-on guidance to correct unknown flaws in your technique and improve performance
Boost your efficiency and generate greater results with fewer exercises
Discover the real secret of "core training"—to unleash your true power
Take advantage of this $25 workshop and discover kettlebells' almost magical ability to strip off unwanted fat and turn mediocre physiques into the envy of the neighborhood!!